Have you ever given any though, regardless of how brief, to converting your loft? Well, if you have and then put the idea to the back of your mind, it's time to revisit it, as you won't believe how valuable the space can be! 
Ask any architect and they'll tell you that not only would a loft conversion be useful, it would also contribute to increasing the value of your home, when done well, but if you need a little bit of visual inspiration, let us show you a handful of fabulous attics than have been turned into beautiful bedrooms! Not only can they look terrifically different, they are the last word in comfort and chic, so let's dive in and take a look!
1. A triptych of large windows, hardwood flooring and simple décor has created an ageless and sophisticated bedroom the is drenched in sunlight.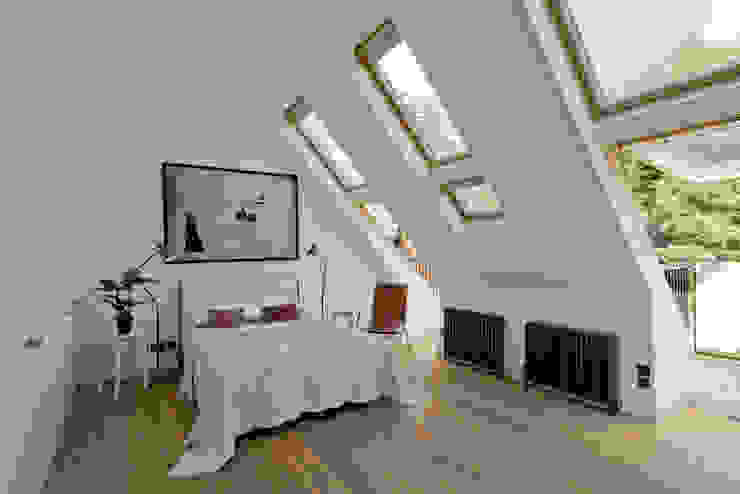 Hampstead Penthouse
DDWH Architects
2. Are you as shocked as we are by the fact that monochrome design can look so inherently impressive, up in a loft bedroom? Who needs fussy schemes?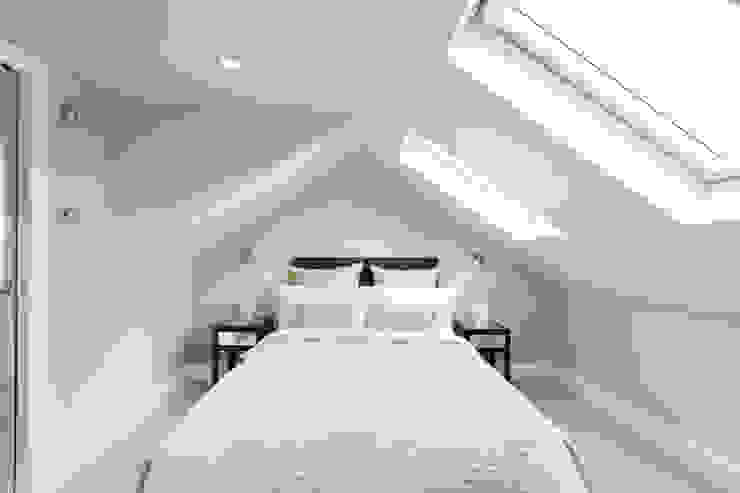 Kensal Green Flat
London Home Staging Ltd
3. For a luxury touch, deep pile carpets, a velvet-upholstered bed and mirror side tables have made the most of all the light flowing in!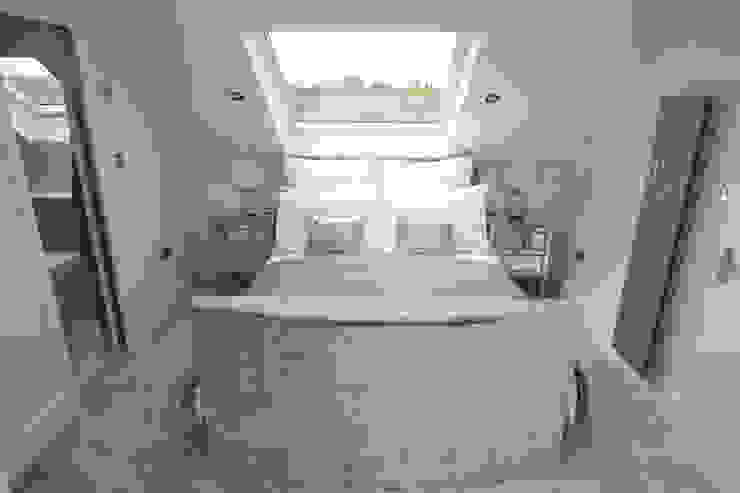 I'd never want to leave this bed!
The Market Design & Build
4. The simplicity of this room is what makes it so refreshing and calm. A few heritage touches have added just enough character but not overshadowed the peacefulness at all.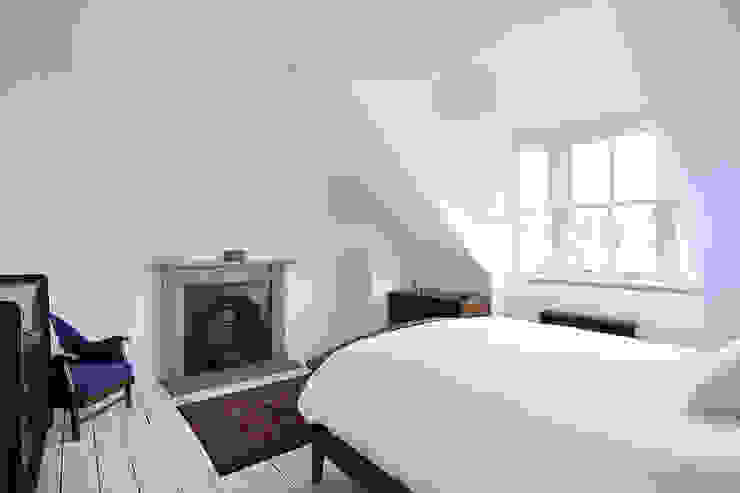 South Crown Street Bedroom
Brown + Brown Architects
5. The use of oatmeal tones, has warmed up this loft bedroom so beautifully. All it took was some exposed bricks and a natural carpet and the ambience is so soft!
6. Grey and white always looks alright! Contemporary, cool and wonderfully neutral, this loft bedroom is literally up in the clouds!
7. With plenty of room for a large bed and matching side tables, this space is charming. We love the integrated wall storage too!
8. Isn't this charming? With an open-plan feel, this luxurious loft bedroom and connecting en suite is a slice of paradise. Love that wood flooring!
9. If you ever thought that a loft bedroom couldn't have enough storage, just look at this space! We are obsessed with the bespoke carpentry that uses the sloping roof so well.
10. It's not only large loft bedroom that can be wonderful and we really wanted to show you this single. Perfect for teens that want their privacy, we think it's great!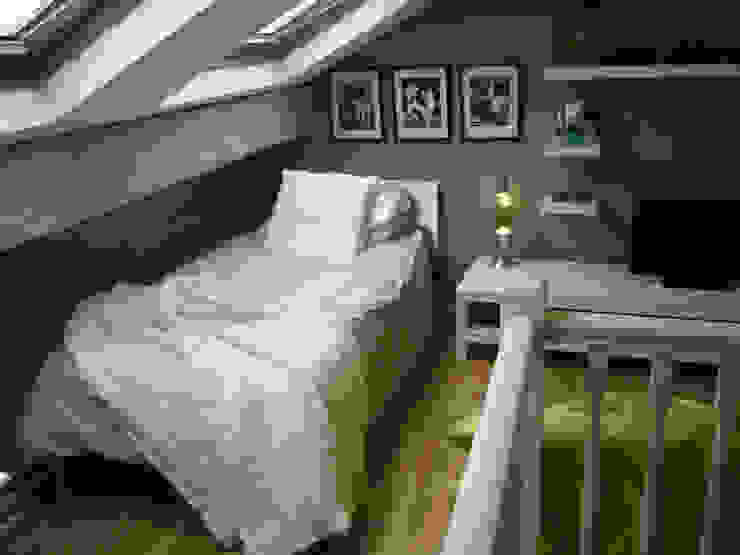 Attic Teen Bedroom
The Interior Design Studio
11. WOW! Would you just look at the height in this loft bedroom! Modern lighting on restored beams looks fantastic and creates a charming hybrid style.
12. Inset shelving, an adjoining terrace, large skylights and vibrant colours? This loft bedroom quite literally has it all! This one has really sold us on the idea!
13. We think the use of a large wardrobe as a gentle room divide is super! It has really helped to break up the vast space, with a practical touch!
For more attic inspiration, take a look at this Ideabook: 27 attic conversions reaching lofty new heights.