Some styles and design themes simply don't go well together – yet, some were truly meant to be. An interior combination of both vintage and modern have been wedded together millions of times to prove the lovely interior landscape they can provide.
Think 70s retro paired with Scandinavian minimalism, or Danish midcentury design set in an eclectic and bright modern space. The possibilities can be endless and most of the time start simply with the right colour scheme. The living rooms featured below have nailed the vintage-modern combination and we hope they inspire you to give it a try!
1. Two-tone pastels with retro furnishings can add a unique touch to vintage interiors. Use large-format artwork or a modern lamp shade for added effect!
3. The Art Deco style is a perfect way to add modern, metallic finishes to a vintage space! Stick with light blues and silver to recreate this look!
4. Browns, oranges and olive greens make for a perfect 70s living room – but by adding a collage of eclectic artworks, you can provide a more modern context.
5. This dark, Parisian-style living room is only for those willing to climb to the depths of interior inspiration. Add a touch of metallics and unique light fixtures for a modern-day approach.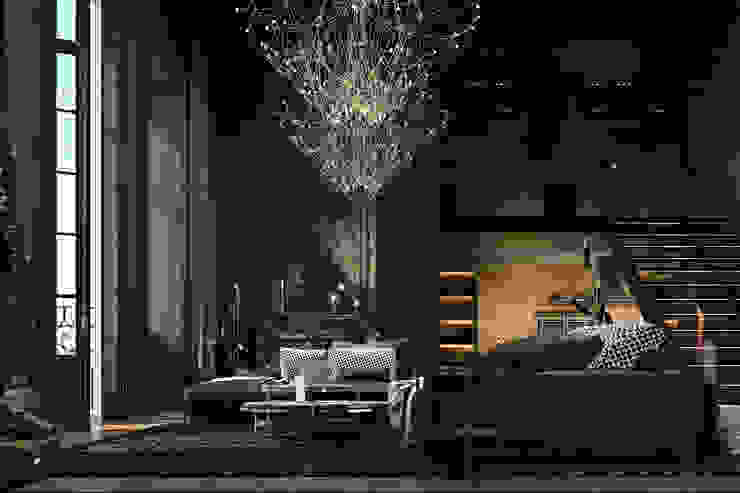 Paris apartment
Diff.Studio
6. Danish furnishings and design are a quick way to a modern midcentury look. When paired with contemporary graphic prints and light fixtures, you can't go wrong.
7. A perfect neutral, combined space – this living room uses funky overhead lighting for an industrial-style feel.
8. Use patterns and textures on textiles to your advantage! Geometric prints just so happen to perfectly match with midcentury furnishings!
9. This living room uses neutrals, geometric prints and a pop of colour for a more eclectic, modern design scheme!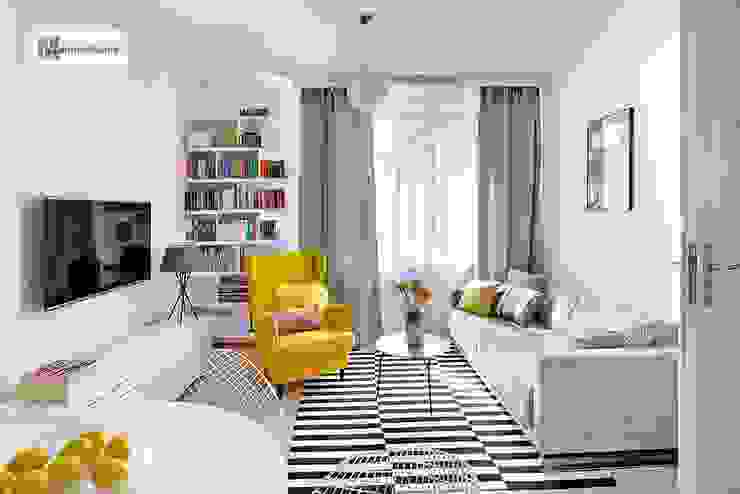 38 m, Plac Zbawiciela, Wwa
dziurdziaprojekt
10. Prefer the simpler life? Reupholster some great armchairs in a bold hue and add daily fresh flowers to liven up a simple, yet wonderful, living space.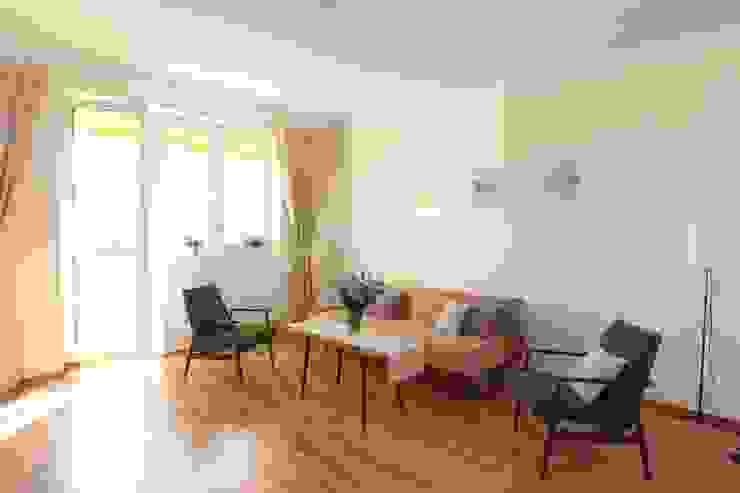 SALON PO METAMORFOZIE
Better Home Interior Design
11. Monochromatic love is what this is! Oh, and an electrifying yellow sofa to seal the deal!
12. Quite unique and different, this living room is for those craving a vintage/Scandi-combination and plush furnishings for entertaining.
13. Bookshelves as a design feature are one of our most beloved trends. This vintage/Scandinavian living room utilises floor-to-ceiling bookshelves wonderfully!
14. Regal enough for the editors of Vogue, this living room has included everything possible for a polished finishing a look – fresh flowers, an array of coffee table books and plenty of mirrors.
15. Here, a vintage sofa and neutral colour scheme are perfectly balanced with strategic shelf lighting and a high-quality ceiling fan that focuses the attention to the upper-half of the living room!